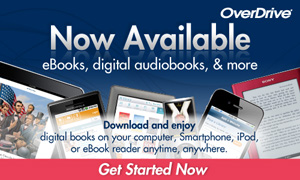 Justice Public Library District has partnered with Media on Demand to bring you e-books that can be checked out and downloaded to your Nook, Kindle, PC, Mac, and many Androids, iPhones, iPads, Tablets and other devices! 
You can now browse e-books, audio books, and more, and check-out online at: Media on Demand
You will need to download your FREE software so you'll be able to read or play your books!  Just visit the Help section at Media on Demand to see what devices you can use and what software you'll need to install for each device you'd like to use.  Everything you need to get started is in the Help section!   
You will also need a compatible device and a valid Justice Public Library card (no fines, not expired) to sign in.  From the main screen, click "Sign-in", select Justice Public Library District from the drop down menu, and type in your library card number (do not include spaces or letters) and your SWAN Online Catalog PIN.  If you don't have a SWAN account, you'll find instructions for creating one here: SWAN Online