PLEASE NOTE:
We will be closed on Monday, July 4th, in observance of Independence Day
Upcoming Programs at the Justice Library!
READ… for the WIN!
Our Summer Reading Program is up and running!
Join now for a chance to win great prizes!
Read for the Win will run through July 23, with a grand finale party at Haunted Trails in Burbank on June 25th. Readers will be entered for a chance to win great prizes. Drawings will be held at the finale, but winners need not be present. Be a winner and sign up today!
Library News
Ancestry Library Edition and HeritageQuest Online are now available for Justice Patrons!

Ancestry® Library Edition, distributed exclusively by ProQuest and powered by Ancestry.com, delivers billions of records in census data, vital records, directories, photos, and more.
Ancestry Library Edition brings the world's most popular consumer online genealogy resource to your library. It's an unprecedented online collection of individuals from North America, the United Kingdom, Europe, Australia, and more.
Answers await everyone—whether professional or hobbyist, expert or novice, genealogist or historian—inside the more than 7,000 available databases. Here, you can unlock the story of you with sources like censuses, vital records, immigration records, family histories, military records, court and legal documents, directories, photos, maps, and more.

HeritageQuest® Online is a comprehensive treasury of American genealogical sources—rich in unique primary sources, local and family histories, and finding aids.
Discover the amazing history of you with HeritageQuest Online. It delivers an essential collection of genealogical and historical sources—with coverage dating back to the 1700s—that can help people find their ancestors and discover a place's past.
With a robust search interface, easy-to-use document management tools, and convenient remote access, it's easy to see why HeritageQuest continues to be one of the most recommended resources by family history publications and genealogists.
Zinio is now available to Justice Patrons!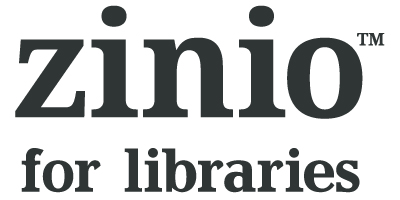 The Justice Public Library, in partnership with RBdigital from Recorded Books (Prince Frederick, MD), is pleased to offer Zinio for Libraries. Awarded Best New Database of 2012 by Library Journal, Zinio is the world's largest newsstand, offering multi-user access to popular publications.
 Through http://www.rbdigital.com/justiceil, patrons of the Justice Public Library have unlimited multi-user access to complete digital magazines, which can easily be viewed on most Internet-enabled devices inside or outside of the library. Zinio's unique technology digitally recreates a magazine page for page, including full color pictures, intuitive navigation, key word article search and interactive elements such as audio and video. Chicago, Discover, Us Weekly, and Food Network Magazine are just a few of the popular titles available.
Please see your Justice Public Library librarian for more information on how to access this service!
Transparent Language Online now available to Justice Patrons!

Justice Public Library District in partnership with RBdigital, is pleased to announce the availability of Transparent Language Online for Libraries, the most complete language-learning solution available anywhere. Transparent Language is a highly regarded and proven system providing the widest variety of high-quality learning material and seamless integration of real-life language use.
Through http://library.transparent.com/justiceil/ patrons of Justice Public Library District will have unlimited access to more than 100 online language courses, packed with pronunciation, speech, grammar, writing and vocabulary-building lessons. Patrons have the ability to write or speak their answers, practice pronunciation by slowing down the on-screen examples, and converse with native speakers though interactive videos. Transparent Language Online delivers all language-learning materials online with no additional media, such as CDs, flash drives, or DVDs. Patrons can learn on their own time, at their own pace in the library, in the comfort of their own home, or on the go with mobile apps for iOS and Android™ devices.
Please see your Justice Public Library librarian for more information on how to access this service!
________________________________________________

 Justice Public Library District is pleased to offer our patrons
classes from Universal Class – Library Edition
These non-credit classes are offered on a WIDE variety of subjects and are available free of charge to patrons who create an account using their Justice Public Library Card.  Classes may be accessed from home, the library, or wherever you have Internet access and a compatible device.

Find out more

here
 _________________________________________________
Don't forget we have Museum Adventure Passes at Justice Public Library!
 Passes are available for Brookfield Zoo, The Chicago Botanic Garden, The Children's Museum in Oak Lawn, Naper Settlement, LEGOland Discovery Center, and other suburban museums and institutions.  Check out Museum Adventure Pass for the complete list and terms and conditions for each museum or institution.  Call or visit the library for complete details!
(Passes are only available for adult Justice Public Library card holders in good standing.)
_______________________________________________________
The Justice Public Library District is a member of
Reaching Across Illinois Library System