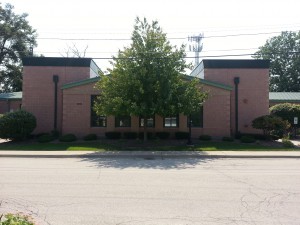 Upcoming Programs

Wednesday, 9/20/17 at 5:30PM
Justice Library Business After Hours
The Justice Chamber is planning a Business After Hours at the Justice Public Library. This will be a chance to view the newly remodeled library. The event is scheduled for Wednesday, September 20th from 5:30 to 7:00 PM. Topics: drive new business through social media, guide to success in social media marketing. The Guest speaker will be Kathy Hays. This event is hosted by the Justice Library and New City Window Cleaning. Here's your chance to network with other businesses. Everyone is welcome; snacks and refreshments will be served at this FREE event.
Thursday, 9/21/17 at 6:30PM
Small Flowering Shrubs
Autumn is the ideal time to plant shrubs and Master Gardener Kathy Obirek returns to teach you how to select, plant, and care for beautiful flowering shrubs. Each attendee will receive two shrub idea booklets to help you select the best plants for your space and you may even win our door prize: two pressure garden sprayers!
Library News

The Justice Public Library will be offering ALLDATA Repair Online to our patrons beginning in August! ALLDATA Repair is the leading single source of car manufacturers' diagnostic, maintenance and repair information. Original equipment data is available for more than 22,000 engine-specific vehicles from 1982 to present, with more added every year. Find the repair information you need for your car, SUV, pick-up, or van and print just the pages you need. ALLDATA is easy to use and information includes repair instructions and diagrams, recall info, specs, and more.
To access ALLDATA Repair you will just need to visit the Justice Public Library. Anyone using the library's computers or connected to our Wi-Fi will be able to use this database. More details will be available soon on our website and in the library!
ALLDATA Repair makes an exciting addition to our growing list of online resources. Don't forget we also offer Universal Class, Transparent Language Online, OnePlay video games for PC and Android, HeritageQuest Online, and Ancestry.com. We also offer eBooks and audiobooks through Media on Demand and eReadIllinois and online magazines via Zinio. All of these resources are free for our patrons to use.

Justice Public Library brings you…

Digital Games

!
ONEPLAY for Libraries Is Here!
OnePlay for Libraries is now available for our patrons.  Download and play full versions of a huge variety of games at no cost to you (because we paid it for you!)  There are currently over 1,500 games for PC and 500+ for Android devices, with more being added every day.
You'll need an Internet connection to install the app, download games, and activate the games.  Once a game is activated, you can play it offline.
To create your account:
You must have a library card from the Justice Public Library to use this service – have it with you when you register.
Click Create New Account and follow the instructions.
Once you have created your account, log in and click the OnePlay button.
You'll see a pop-up asking you to install the OnePlay app.

If you click the button for the PC app, the download will begin.  Just follow the instructions to install the app.
If you click the Android app, you'll be taken to the general OnePlay site and you download the app there.  Again, just follow the instructions.  **Note: Do NOT enter any credit card info.  This is free for patrons!  You just need to go to this site to get the app.**

Once the app is installed (on PC, Android device, or both), open the app.
Browse/search for games and download those you want.  (Just use the app from this point on.  No need to return to the above link.)
The first time you open a game, you'll need to type in the e-mail and password you used to create your account.  Once each game is activated, you can play it offline.
The best news…  You can keep the games!  No need to return them – ever!
(For more detailed instructions – Click here and go to the bottom of page)
 _________________________________________________
Don't forget we have Museum Adventure Passes at Justice Public Library!
 Passes are available for Brookfield Zoo, The Chicago Botanic Garden, The Children's Museum in Oak Lawn, Naper Settlement, LEGOland Discovery Center, and other suburban museums and institutions.  Check out Museum Adventure Pass for the complete list and terms and conditions for each museum or institution.  Call or visit the library for complete details!
(Passes are only available for adult Justice Public Library card holders in good standing.)
_______________________________________________________
The Justice Public Library District is a member of
Reaching Across Illinois Library System